Unexpected Color Combination: Mint + Lime
Posted on 25 January 2013
Who would have thought that a cool green (mint) and a warm green (lime/avocado) could work so harmoniously together? Sure, they are analogous, but crossing that warm/cool boundary is not always easy to do.
The yellow tone in the avocado benches is repeated in the yellow pillows, while the cool mint plays nicely with the wall color.
Artwork unifies the colors in this stairway.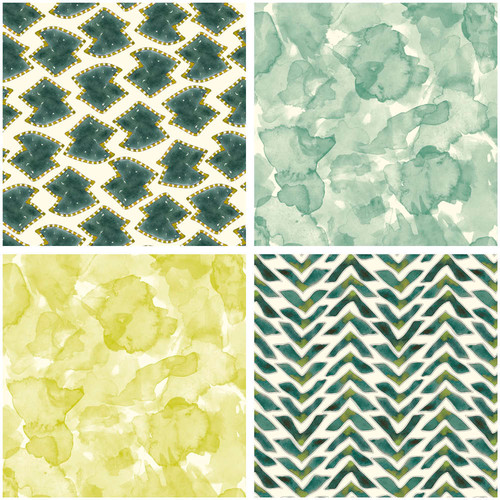 Painted effects allow these warm greens and cool greens to blend together harmoniously in these watercolor coordinates.
The cool green is repeated throughout the room, while the warm green draws the eye in.
Choosing colors with like saturation and value lends a quiet sophistication to these greens. The yellow tone in the wood dresser repeats the tone of the yellow-greens, helping to move the eye throughout the room.