Spring Palette - Blue & Orange!!!
Posted on March 20 2013
In celebration of Spring, we've chosen a palette that is fresh, versatile, and timeless: Blue and Orange. While many associate this duo with sports teams, this complementary pair has an incredibly stunning range of surprising sophistication for interiors. 
Soft + Saturated = Wow! The soft robin's-egg blue with the punchy red-orange create a gender neutral nursery that is to die for.
Saturated Color. In this sophisticated bedroom, saturated color rules. Yet, because the colors are in perfect balance, the overall effect is harmonious.
Pastel color. The artwork in this room is clearly the star of the show, creating a wonderful Mediterranean seaside sensibility that is soft and relaxing.
Desaturated Color. Pure zen, this room gives us perfect color harmony: the monotone blues are a great complement to the desaturated red-orange, while the natural wood elements and linens add the perfect neutral interplay.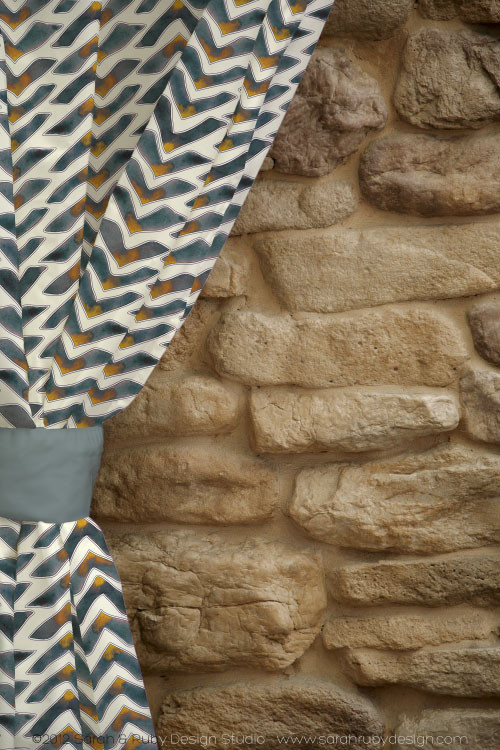 Also desaturated, this drapery fabric creates a completely different feel, although still an organic one. The artist's hand can be seen in each of these watercolor chevrons, lending a whimsical and artistic, yet still sophisticated feel to the interiors in which it is used.